TASTY TUESDAY
#TastyTuesday is for highlighting lesser known grapes. Cheers to shining a light on the hidden figures of the wine world.

FIGURE 1.
↑ #TastyTuesday was a bimonthly effort to introduce the more obscure varietals to wine enthusiasts, by generating an infographic profile for each grape.
FIGURE 2.
↑ The benzene molecule, a chemical compound composed of six carbon atoms in a ring, is an emblem of organic chemistry; the hexagon was an intuitive form to construct a visual language to describe the flavour profiles. Every icon was built using only shapes and colors existing in the initial design, providing a challenge to maintain a new yet consistent aesthetic for each #TastyTuesday.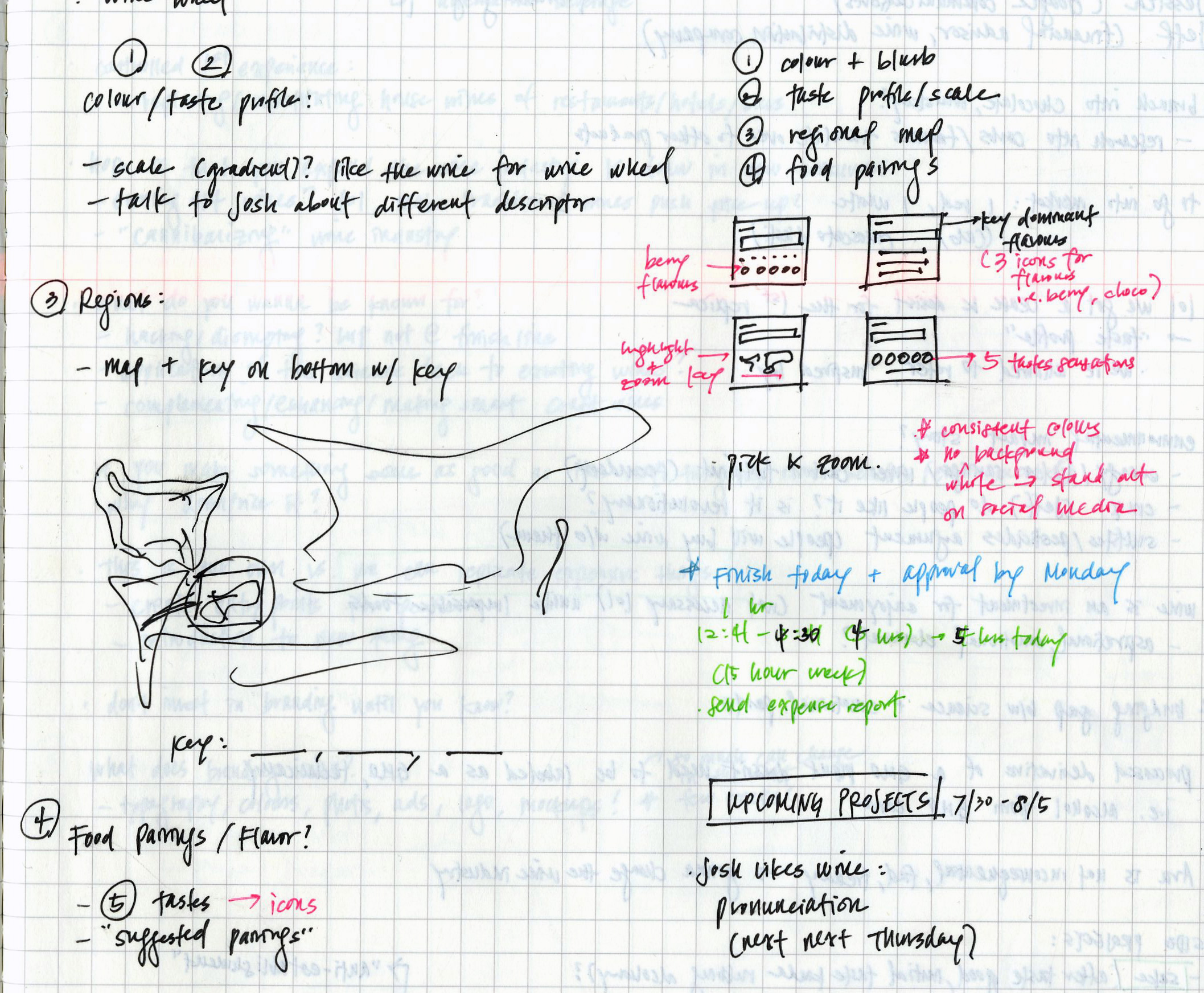 FIGURE 1.
← First plan of the four slides of #TastyTuesday.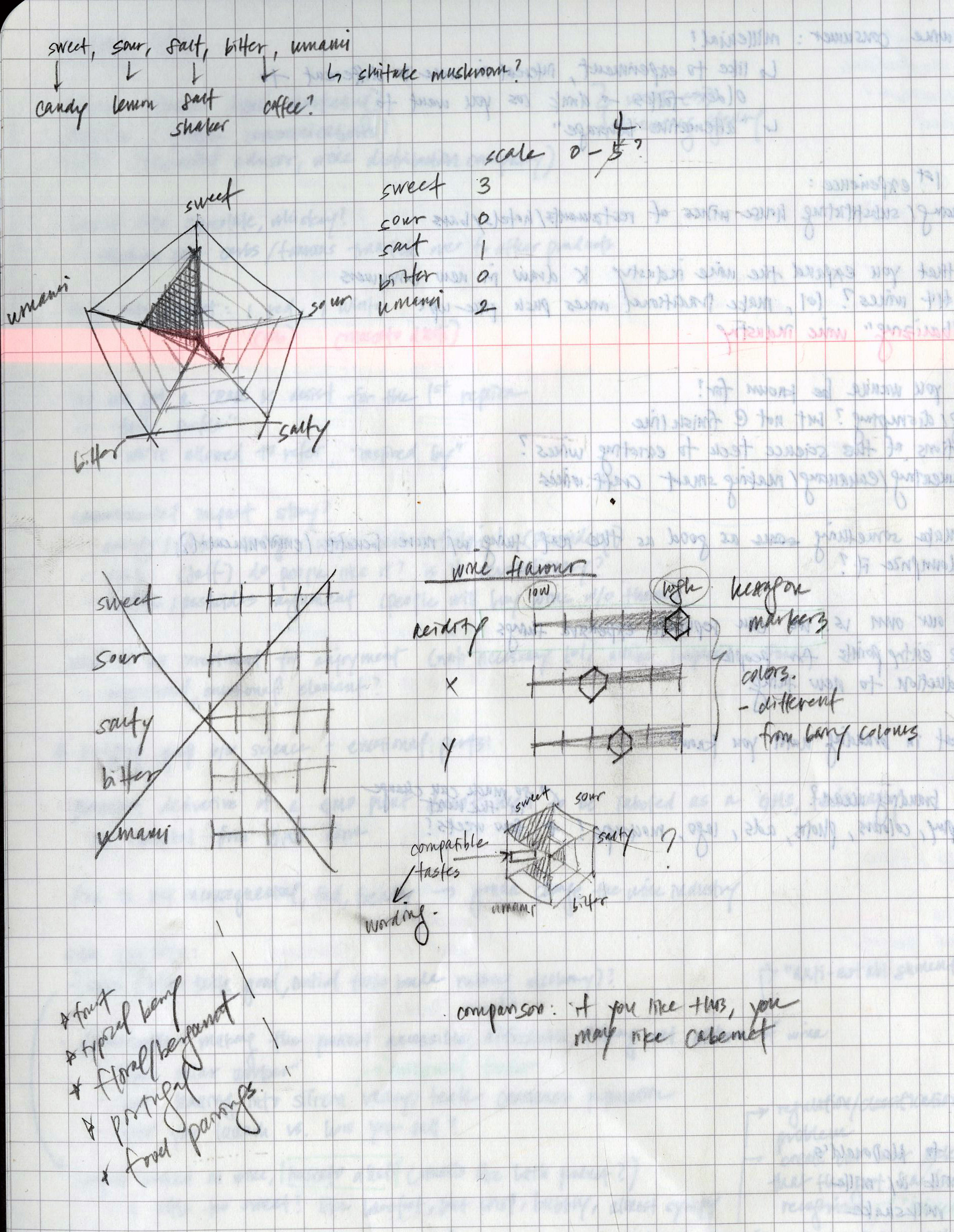 FIGURE 2.
← The flavor profile was initially planned to qualify the varietal in terms of the five tastes. Icons representing each of those tastes were to be made to supplement a bar graph, but selecting representative food items for umami and bitter sensations proved to be difficult. I instead created a pentagonal visualizer of the levels of tastes, which I abandoned after deciding to maintain the hexagonal motif of the series. The solution was a slider scale with hexagonal markers to denote the relative levels of acidity, alcohol, body, and fruit of the grape.